A smart partner
for your business
Our Solutions
Our goal is to help employers create cultures of encouraging and supporting employees to making positive
financial decisions, leaving them healthier, wealthier and feeling more valued.

Funds under
management
Aon's worldwide group of companies is trusted to safeguard over USD$100 billion in funds under management, we can help your employees to meet their financial goals.

Trusted Partner
When you partner with Aon, you can be assured of a quality, compliant and competitive retirement solution. Myfutureme is the new face of our award winning DC Master Trust, The Aon Ireland Master Trust.

Action-oriented
corporate super
Our 100,000 plus members and almost 200 employer clients can benefit from an action-oriented solution that motivates and engages members from wealth accumulation through to retirement.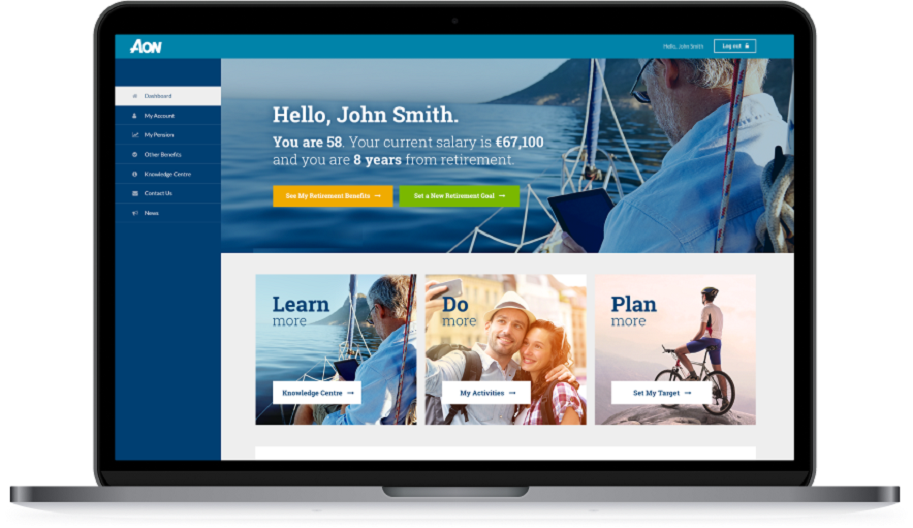 Innovation
Our web solution provides greater member self-service, a paperless experience for employers as well as a real-time performance and analytics dashboard. And that's just the beginning.